ROCK PAPER SCISSORS LINE NECK CHAIN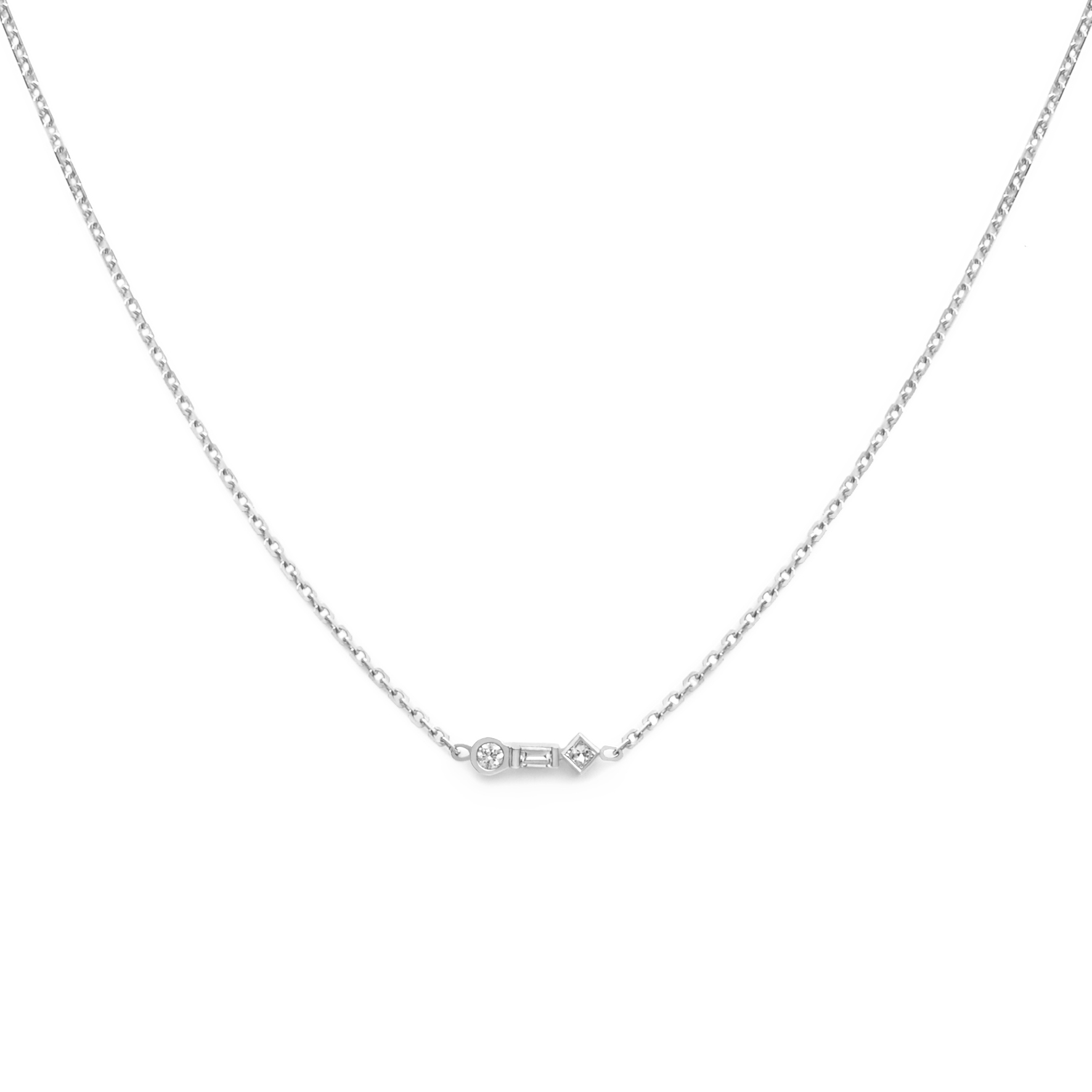 ROCK PAPER SCISSORS LINE NECK CHAIN
A round, baguette and princess cut diamond set in a line on a 14k white gold chain.
Diamond weight = .21ctw
Also available in rose and yellow gold.
"Rock Paper Scissors was a favorite childhood hand game, but the Rock Paper Scissors Necklace from Lane + Lanae is definitely a sophisticated take on the old classic. Understated with delicate baguette, round and princess cut diamonds set in a line, the necklace emulates the three different formations (round, flat and a sort-of triangular shape) of our childhood game."
- Christine Galasso, Accessories Magazine